Some of the bloopers that have left us rather red-faced...
Equestrians like to think that we're as graceful as ballet dancers, as strong as and as versatile as triathletes.
Maybe we're not high-flying business moguls or science geniuses, but put us with horses and everything falls into place. Add a horse to the mixture and suddenly we're not just boring old us, but one half of a beautiful and harmonious partnership.


Until you punch yourself in the face doing up the girth, that is!
We bet even Charlotte Dujardin has made EVERY.SINGLE.ONE of these embarrassing mistakes.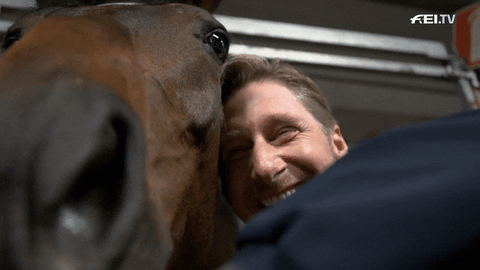 1. Punching yourself in the face doing up the girth (obviously)
You're tacking up to go and showjump around a 1.60m course (whether in your head or in real life doesn't matter!) and your horse is blowing out. That buckle which normally fastens on hole 5 is now seriously looking like it won't do up at all, and this time we can't even blame lockdown weight gain.
So you pull a little harder, grab the very ends of the girth, stand on your tiptoes for one final effort and BAM – the girth is no longer in your hands and you've successfully given yourself a fat lip.
And your horse is definitely smirking.